Alun Rhys Jones
Blur | 2022 | charcoal on Stonehenge paper | 150 x 150cm
Sunshine Coast Art Prize 2023 - Finalist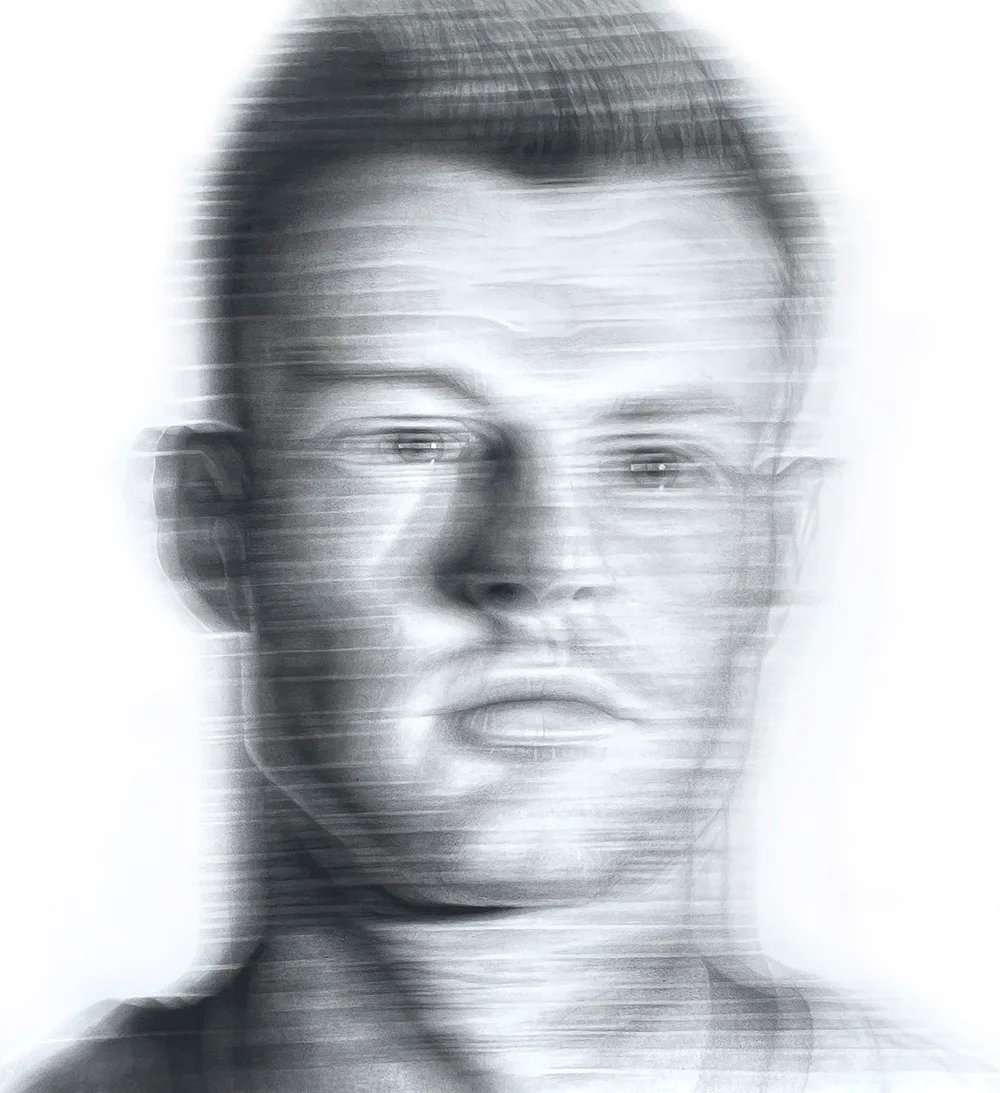 [Image courtesy of the artist]
Alun Rhys Jones | Blur | 2022 | charcoal on Stonehenge paper | 150 x 150cm
Artist Statement
Alun Rhys Jones is an Australian-based artist, whose practice focuses on themes related to identity, media, and contemporary culture. Recent work has investigated the use of the body, gender and identity in an increasingly digitalized and consumer driven society.
The charcoal drawing "Blur" acts as a response to the strange and elusive quality of time experienced by many during the recent global pandemic.
Many people staying at home during the coronavirus crisis noticed the perception of time to pass more strangely than usual. While some found that each day dragged on and on, others found the passing of several weeks to fly by eerily quickly.
This drawing aims to evoke a sense of these times; of how time felt during the past two years; shifting and elusive, blurred but razor sharp, agonising, debilitating and full of ennui.
"This drawing needed the slow meditative approach that I find only charcoal can provide. My drawing practice often utilises charcoal as a medium, I love the rich quality it allows and the contemplative quality it brings to my practice."