Esther Erlich
Camouflage | 2021 | acrylic on canvas | 137 x 92cm
Sunshine Coast Art Prize 2023 - Finalist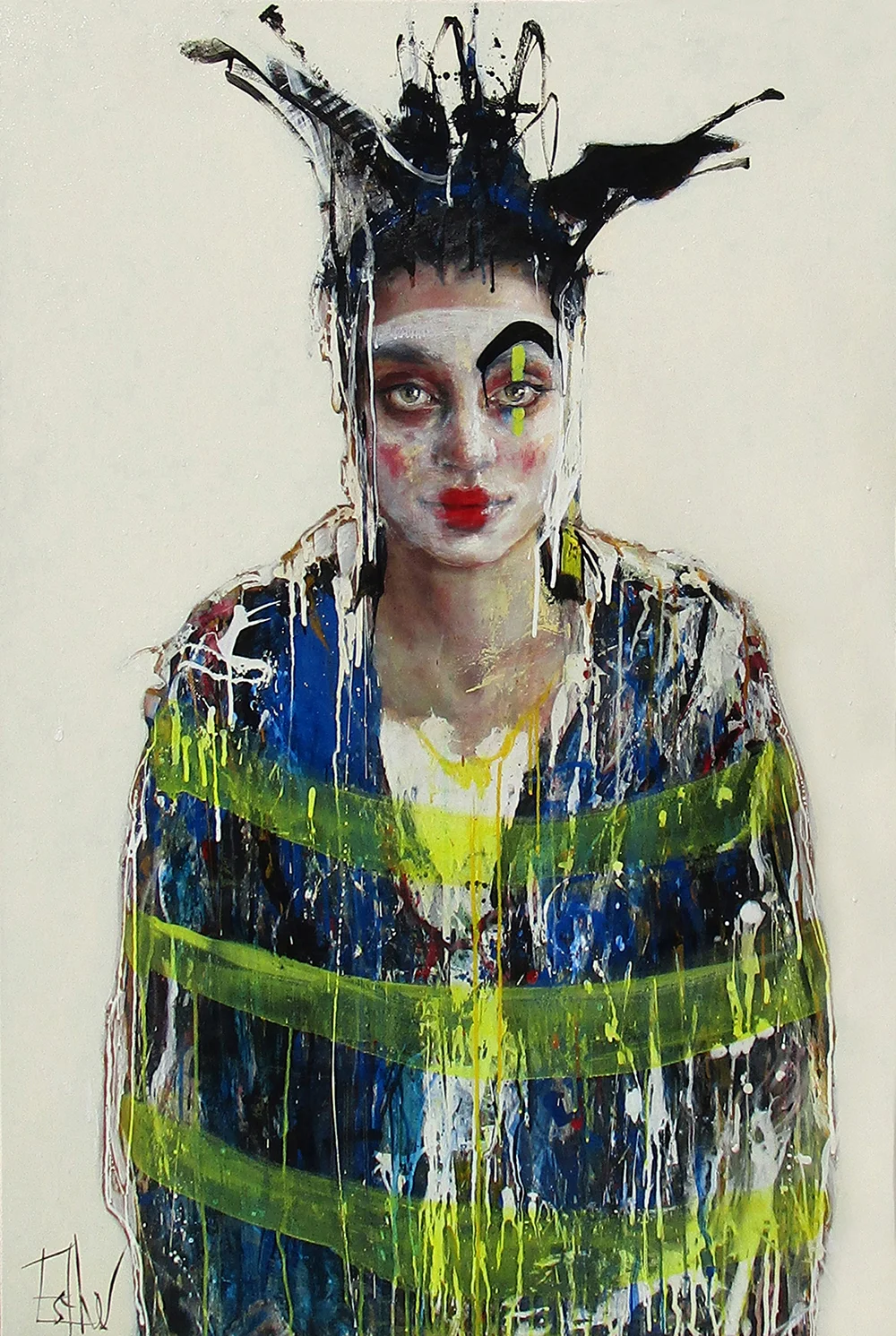 [Represented by Fox Galleries (Melbourne). Image courtesy of the artist]
Esther Erlich | Camouflage | 2021 | acrylic on canvas | 137 x 92cm
Artist Statement
I paint portraits of Amazonian female characters. My women are strong, brave, unconventionally beautiful are often of indeterminate hyper gendered and nonconformist stereotypes.
They are never victims.
My Heroines are strongly influenced by cinema, especially films with edgy and fantastic characters. Superheroes and villains both interest me as does the over-the-top fashions they wear.
I adorn my females in outrageous costumes to draw, not only on the possibilities of these guises but also to expose something of the internal makeup and psyche of those who fashion themselves in such ways.
The exaggerated hair and makeup of my protagonists also sets the mood and narrative of my bombshells and is often utilized to disguise their identity
PS. My women often sport a moustache!