Mandy Ridley
Jaali Skirt | 2023 | copper wire, hi vis fabric | 68 x 55cm
Sunshine Coast Art Prize 2023 - Finalist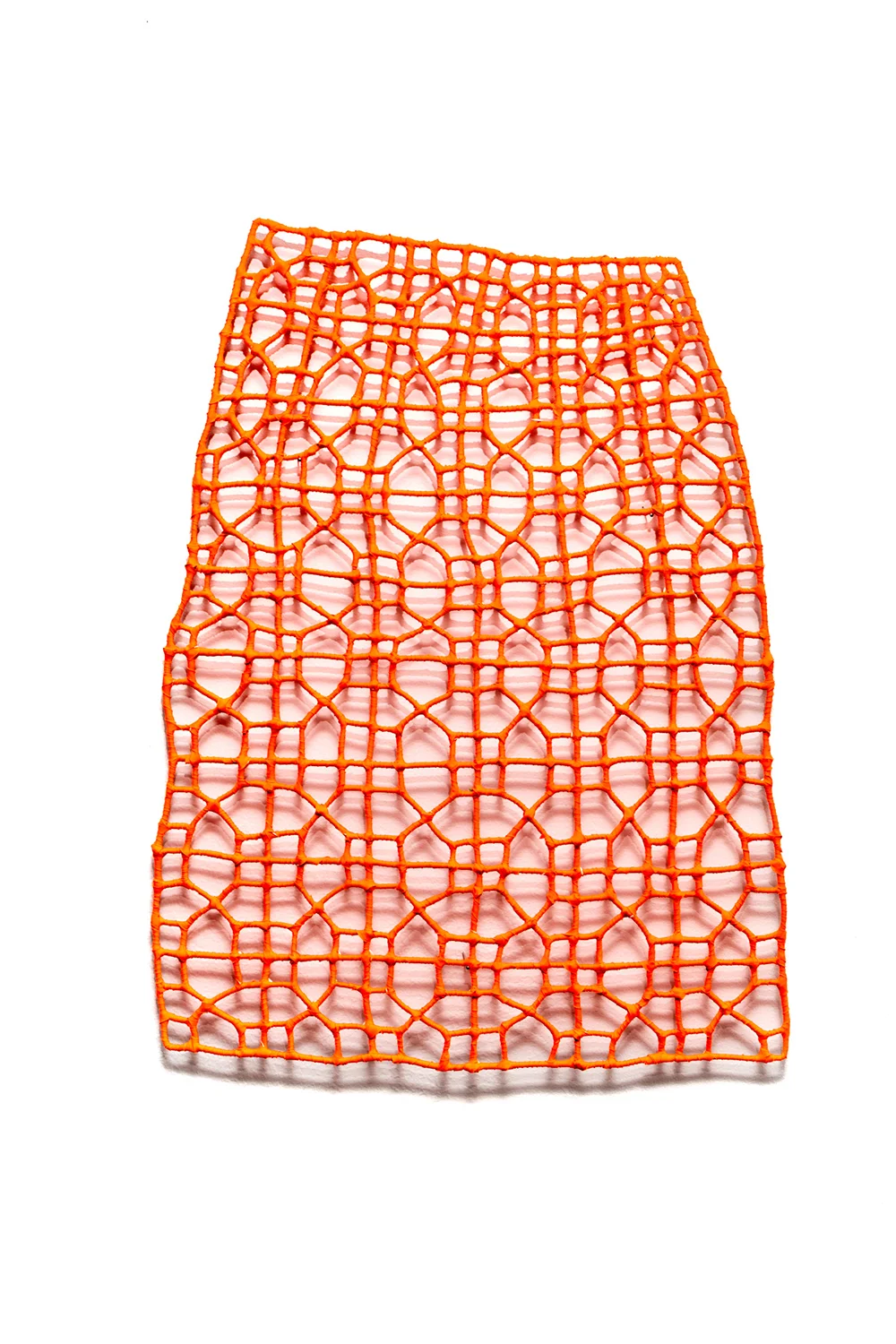 [Image courtesy of the artist]
Mandy Ridley | Jaali Skirt | 2023 | copper wire, hi vis fabric | 68 x 55cm
Artist Statement
During pandemic times I returned to intimate studio-based practice centred around creating garments for loved family members. My interest in textile construction methods and materiality was rekindled and I explored possibilities for transformation through the process of making.
The work encapsulates decades of my creative practice, with these discernible references: Jaali stone carving from northern India, a human-scale form, tactile surface, vibrant colour and quivering energetic lines that trace Intersecting networks.
The central imperative is my fascination with (1) translation: from a site visit observation of stone carving into a henna sketch and (2) making, transforming my drawing into a wire grid form bound in bias strips of Hi Vis fabric in a way that is explicitly hand crafted. 
It is also a work about time, care and healing. The action of wrapping supports the intersections of the imperfect pattern, resulting in an artwork that celebrates joyous and life-affirming relationships.