Mark Rowden
Suni Satin Gaze | 2023 | lino print | 90 x 70cm
Sunshine Coast Art Prize 2023 - Finalist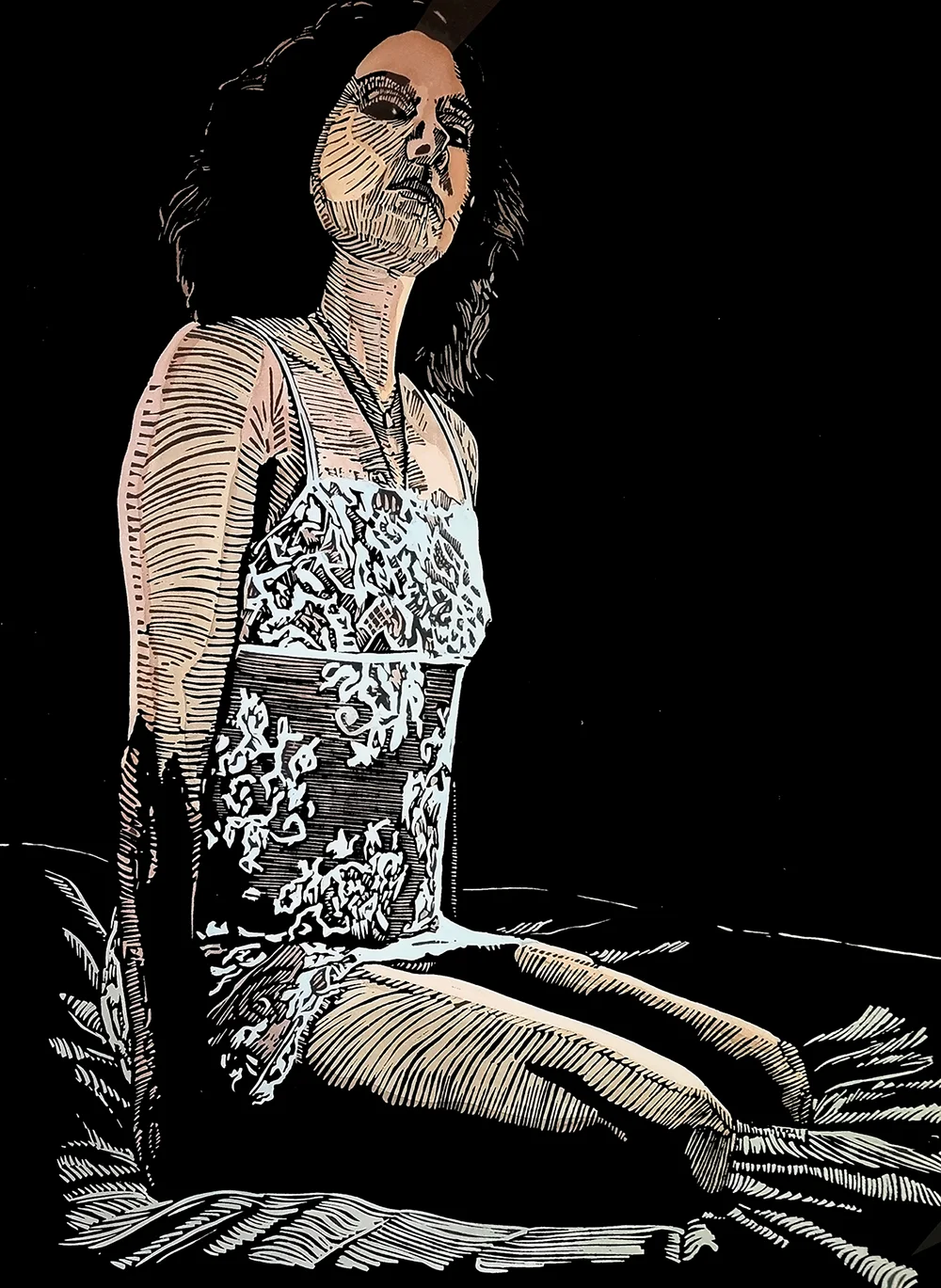 [Image courtesy of the artist]
Mark Rowden | Suni Satin Gaze | 2023 | lino print | 90 x 70cm
Artist Statement
In this artwork, a lady gazes directly at the viewer, her eyes conveying a sense of depth and mystery that draws the viewer in. She kneels on a bed in a negligee, her posture conveying both vulnerability and confidence.
This artwork is an exploration of the complexity of femininity, and the layers of meaning that can be found in a single gaze. The lady in the artwork is both inviting and enigmatic, leaving the viewer to wonder about her story and the emotions that lie beneath her serene exterior.
The use of a negligee as a prop in this artwork is intentional, as it serves to highlight the tension between vulnerability and empowerment that exists within femininity. By kneeling on a bed, the lady in the artwork is also situated in a space that is both intimate and private, adding to the sense of mystery and intrigue that permeates the piece.
Ultimately, this artwork is an invitation to contemplate the many nuances of femininity, and to delve deeper into the rich emotional landscape that lies beneath the surface.