Michael Simms
Sharp Objects | 2022 | oil on canvas | 66 x 66cm
Sunshine Coast Art Prize 2023 - Finalist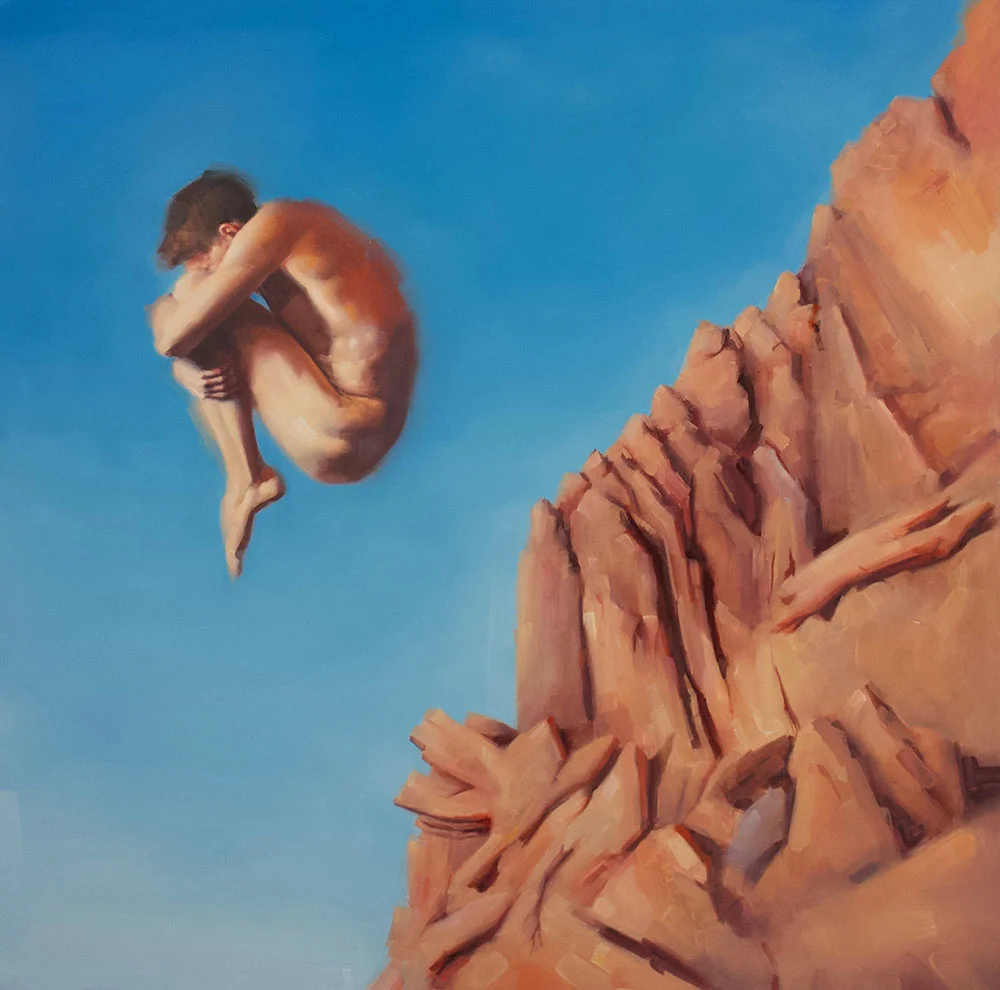 [Image courtesy of the artist and Flinders Lane Gallery in Melbourne]
Michael Simms | Sharp Objects | 2022 | oil on canvas | 66 x 66cm
Artist Statement
'Sharp Objects' is part of an ongoing series that uses the human presence in the landscape to explore the precarious and vulnerable position humanity faces in the world.
Here, the body is curled up in a protective foetal position as jagged rocks appear beneath – yet the high chroma palette is intended to invite a potentially optimistic perspective.
Where exactly the figure is landing is out of frame, asking the viewer to contemplate if it is a dangerous or safe landing.