Rowley Drysdale
The thinness of soil | 2023 | pigment, acrylic oil | 80 x 63cm
Sunshine Coast Art Prize 2023 - Finalist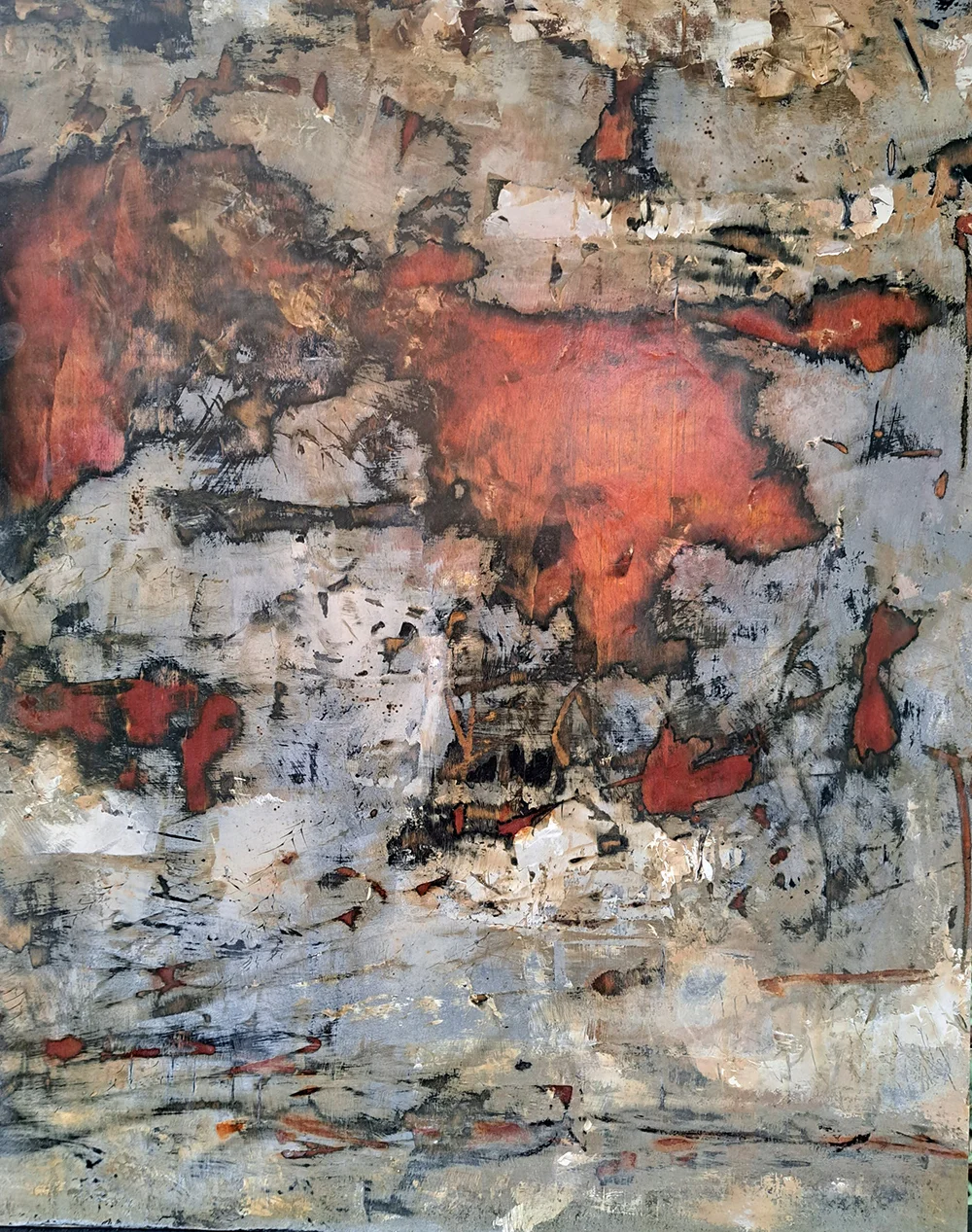 [Image courtesy of the artist]
Rowley Drysdale | The thinness of soil | 2023 | pigment, acrylic oil | 80 x 63cm
Vote for this artwork for the People's Choice prize.
Artist Statement
I was born on a wide, open, dry property in western Queensland, the son of a sheep and cattle farmer. Often enough, I witnessed drought, dust storms and floods washing away precious soil, the lifeblood of our existence. Afterwards, the gouged landscape looked to me like open wounds, with remnant vegetation clinging to its edges. My emotions and experiences inspired this work.
A constant stream of observation and reflection informs my ever developing sense of place, both in the outcome and the process of producing my work.
I begin by cutting into the hard board support, then I soak washes of pigment into the background before more paint is applied, rubbed off and reapplied. Repeat. As many times as necessary. I use chisels, grinders, sanders and a generous amount of paint in the creation of my work.