Stephen Baxter
Cinderella Land | 2023 | mixed media on canvas | 121 x 94cm
Sunshine Coast Art Prize 2023 - Finalist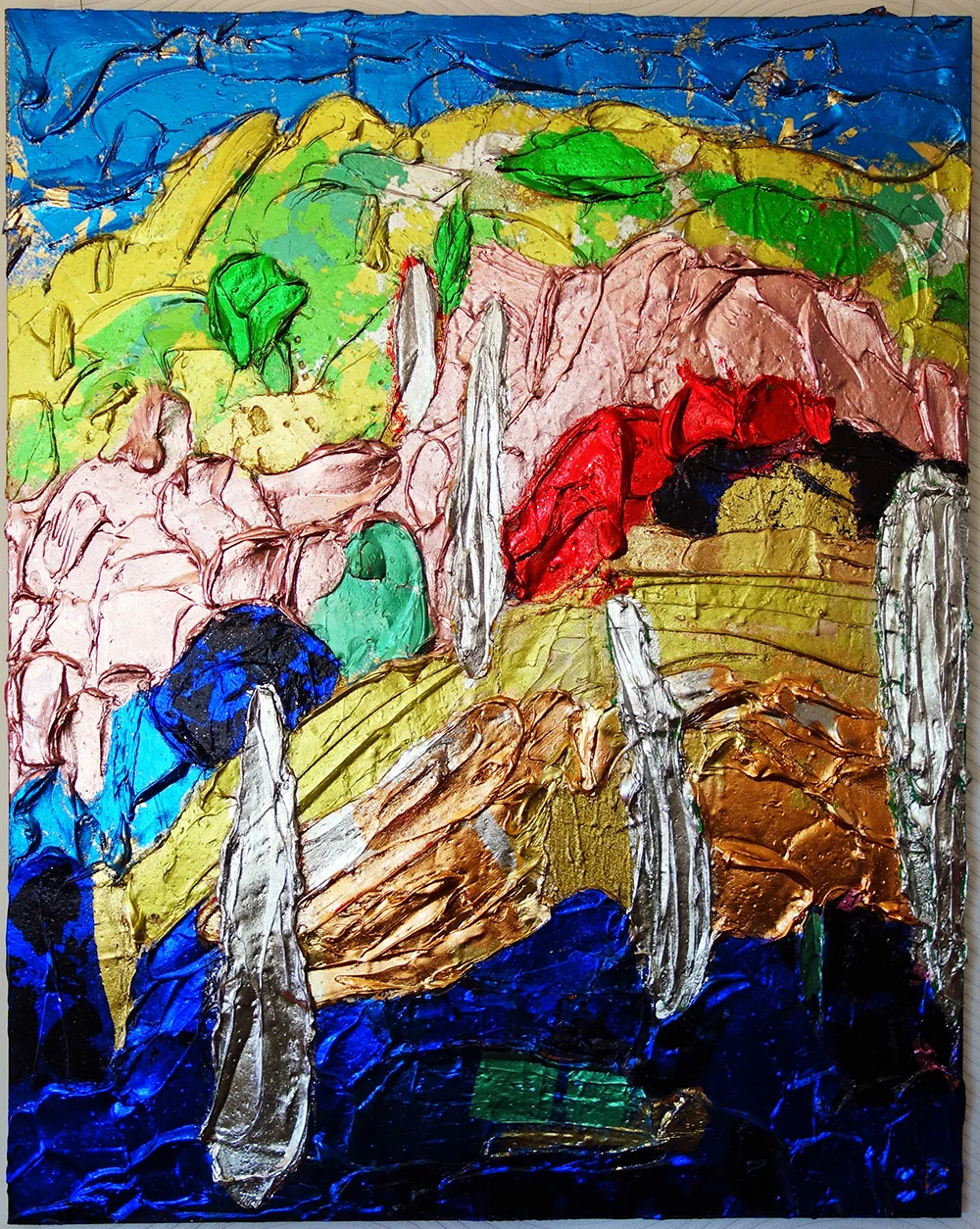 [Image courtesy of the artist]
Stephen Baxter | Cinderella Land | 2023 | mixed media on canvas | 121 x 94cm
Artist Statement
Stephen Baxter is a colourist who develops highly reflective and textured 2D works on canvas. His experimental approach when making 2D artworks is seen as innovative due to his use of unconventional materials. Baxter incorporates, unconventional materials with metal leaf, gold, and silver leaf, and if previously exhibited canvases come back unsold from an exhibition, Baxter sees them as source materials for new works, he recycles everything.
'Cinderella Land', incorporates both found and acquired source materials in an experimental approach to the development of a 2D artwork. More aligned with sculpture than painting the surface shimmers, due to the incorporation of the highly reflective and intensely coloured metal leaf and the underlying highly textured undulating surface of the canvas. As the viewer navigates past the work hanging in a gallery, it shimmers and shines with an intensity never before seen. 
The title 'Cinderella Land' refers to the fairy tale castle depicted in Disney publications in the story of, 'Cinderella'. Baxter explains, "The image revealed once the surface was coated with the metal leaf, seemed like some sort of mirage. A landscape reflecting an alternate world. A landscape or shimmering castle glistening like a mirage or a sparkling dream in the distance".