Nambour CBD Art Trail
A touch of Melbourne is what you will see in Nambour
A touch of Melbourne is what you will see in Nambour when you discover the growing number of Public Art and Street Artworks popping up in the laneways and streets of the CBD. The ever-evolving works are a diverse mix of commissions and collaborations with Sunshine Coast Council, community groups, local businesses and artists.
The trail loop is approximately 3km, so stop off and enjoy a delicious snack with a coffee or a refreshment in one of the cafés along the way. There are many artworks to discover, highlighting local history, colourful stories and contemplative images and sculptures by talented local and national artists. Discover hidden emerging gems of creative installations and a thriving creative street culture.
Nambour is well worth a visit, so enjoy your exploration and share a selfie with your favourite work, hashtag the artists and #nambour #sunshinecoast #nambourpublicart #publicartsunshinecoast #scpublicart
Download the Nambour Public Art Trail Brochure here or pick up a printed copy of the Nambour Public Art Trail map in the Eddie de Vere council building or Nambour Library.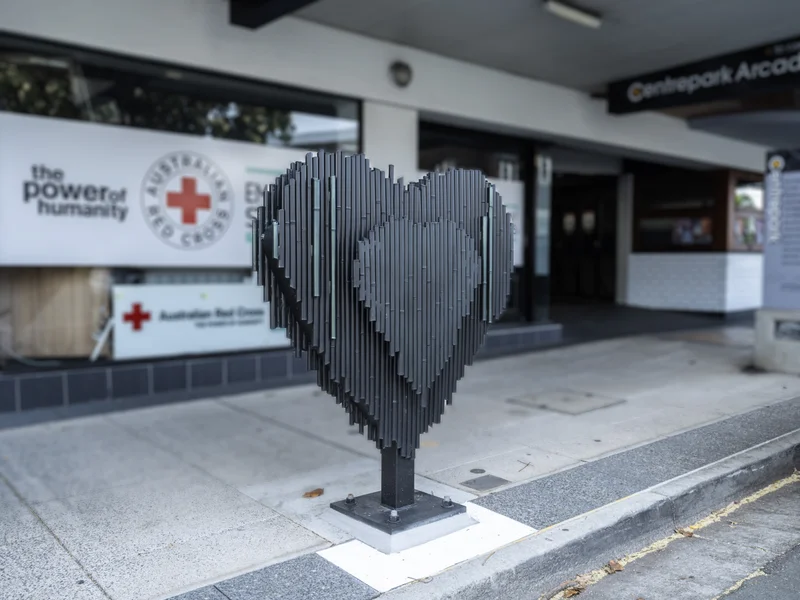 Fire in the Heart by Simone Eisler | Location: 70 Currie St, Nambour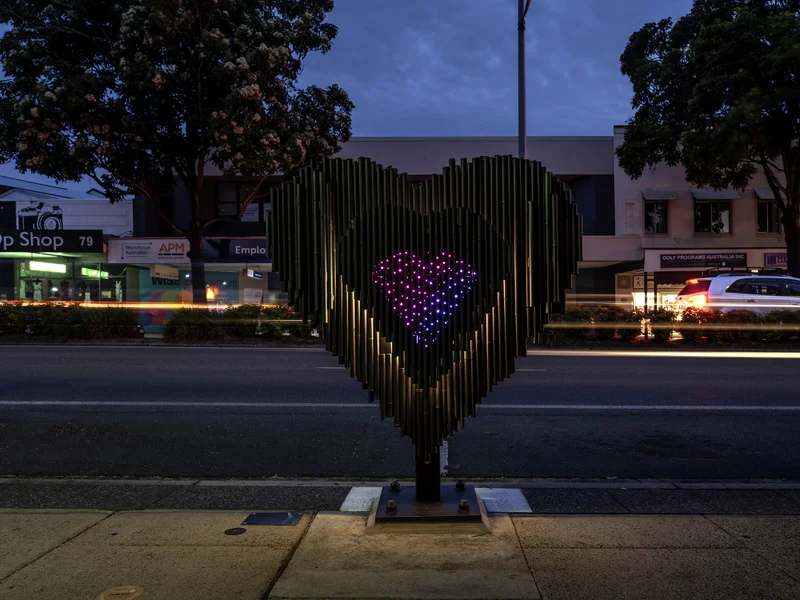 Fire in the Heart by Simone Eisler | Location: 70 Currie St, Nambour
Willy & Howie by Fiona Groom | Location: 70 Currie St, Nambour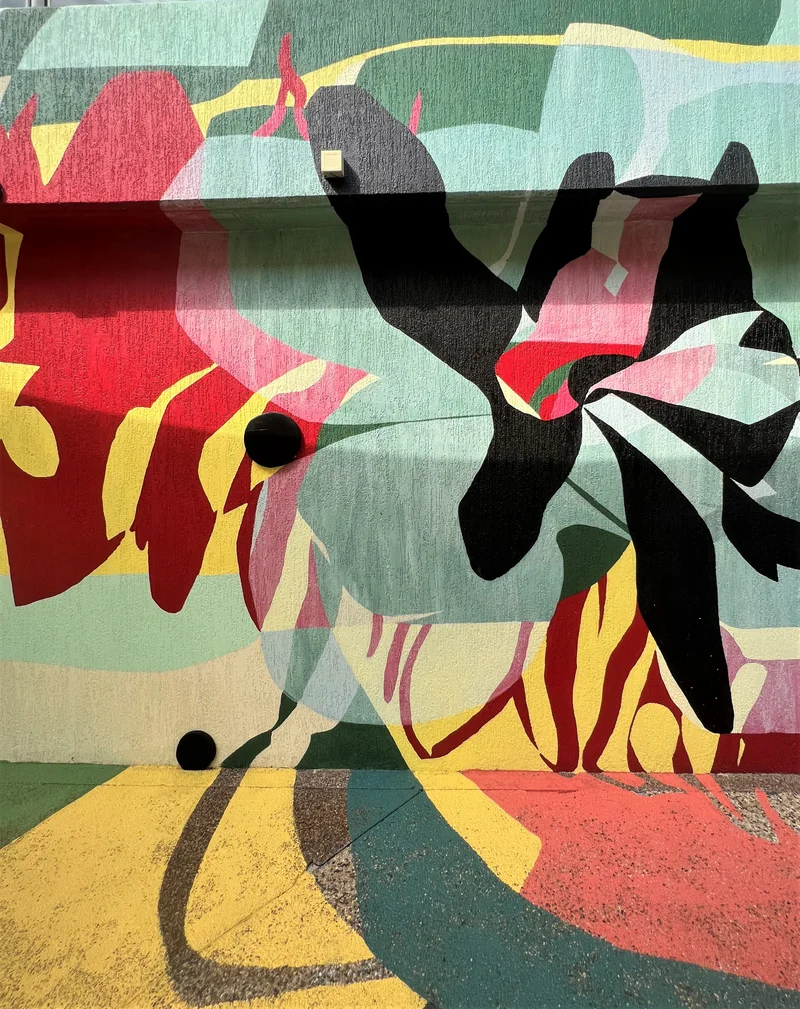 Golden Ratio Rainforest by Alison Mooney (detail) | Location: 70 Currie St, Nambour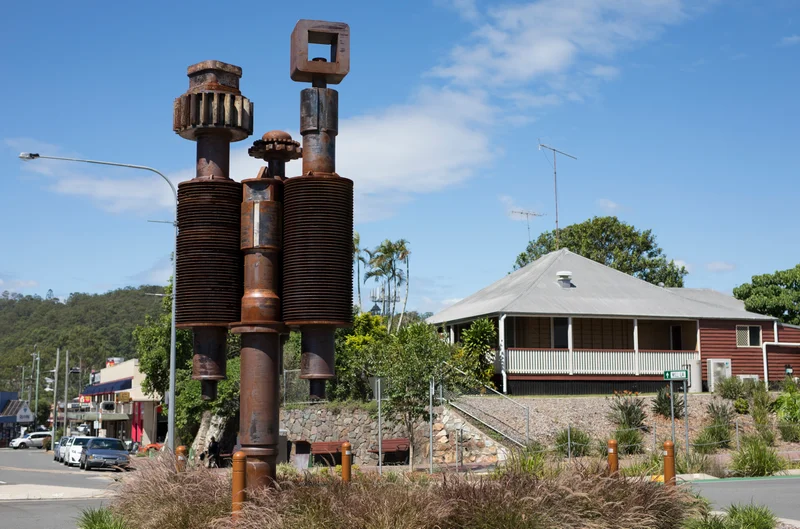 Mill Tribe by Michael Foley | Location: roundabout Mill St & Mill Lane, Nambour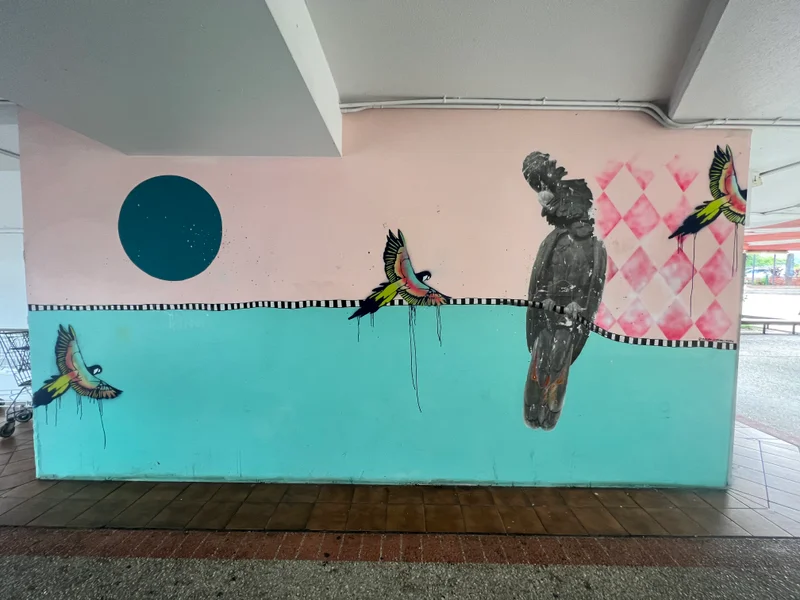 That moment when you by Carley Cornelissen | Location: C-Square Entry, Mill St, Nambour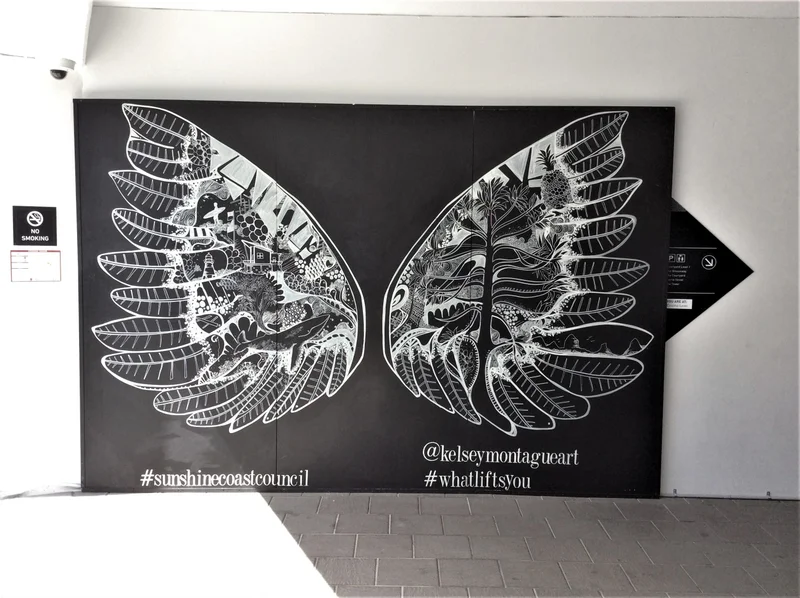 #whatliftsyou by Kelsey Montague | Location: C-Square Cinema level, Currie St, Nambour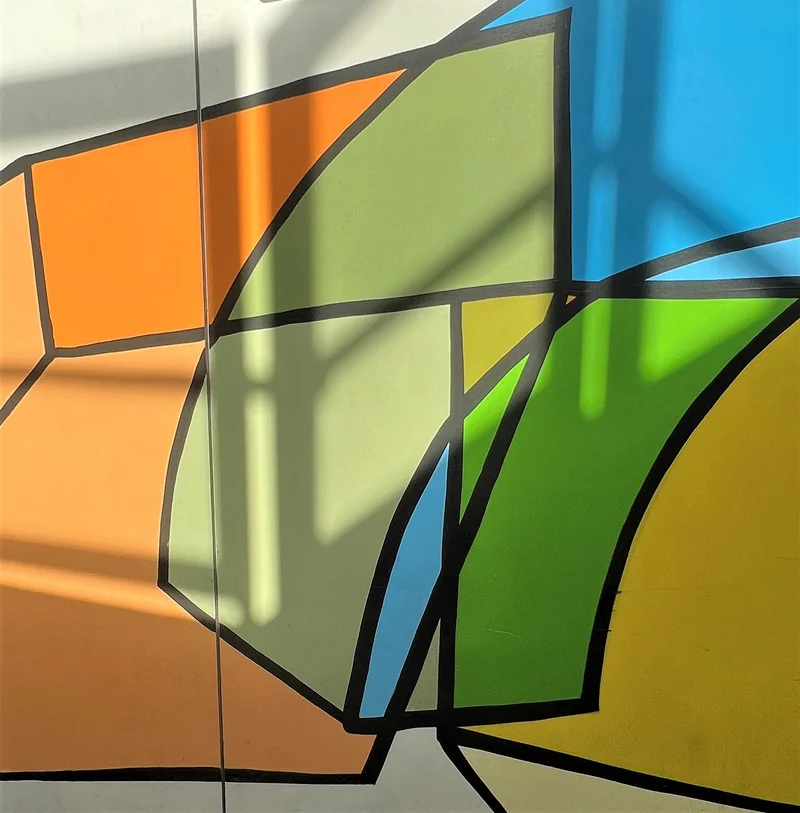 Solid Shapes Nambour by Simon Degroot (detail) | Location: Nambour Train Station Pedestrian Underpass, Mill St, Nambour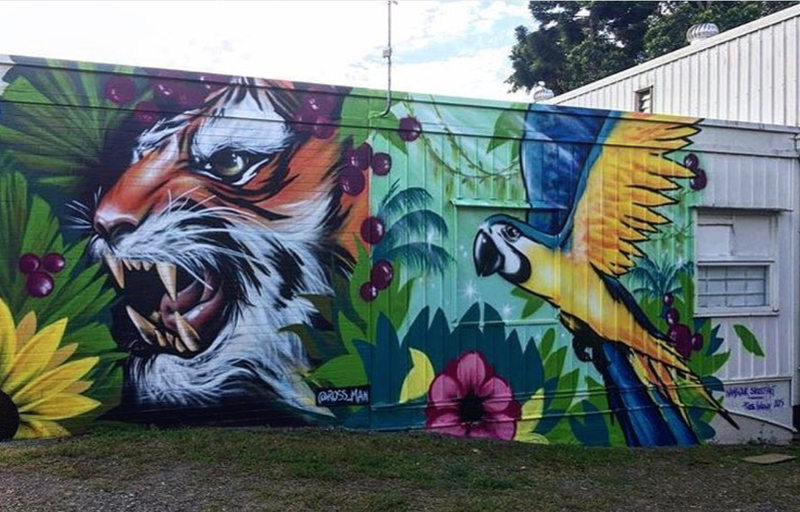 Tiger Tamer by Ross Holloway | Location: 2-6 Price St, Nambour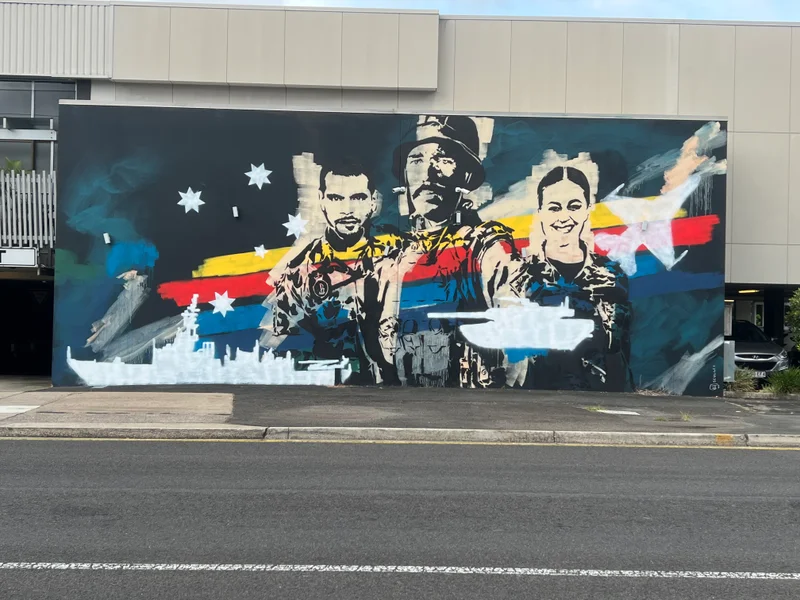 Lest We Forget by Sarah Sculley | Location: RSL Matthew St, Nambour
Possum by David Houghton | Location: 111 Howard St, Nambour
Valentines Day by Carley Cornelissen | Location: 94 Howard St, Nambour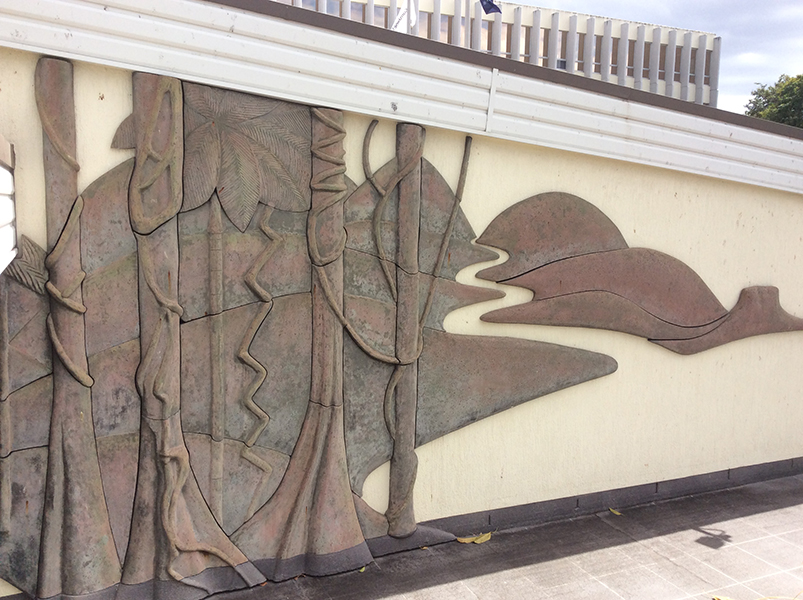 From the Mountains to the Sea by Nahum Szumer | Location: Nambour Library, Currie Street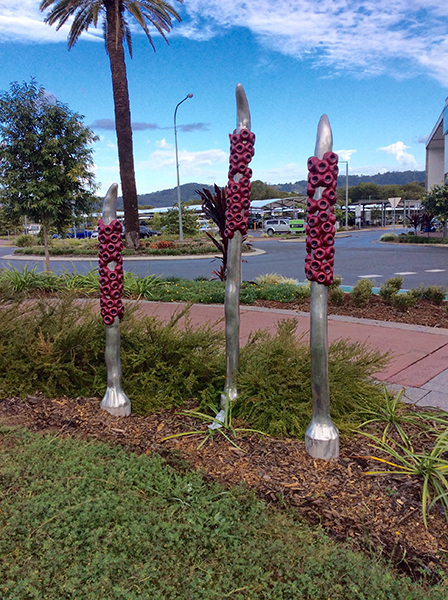 Namba Pods by Bianca Beetson | Location: Cnr Mill Lane and Bury Street, Nambour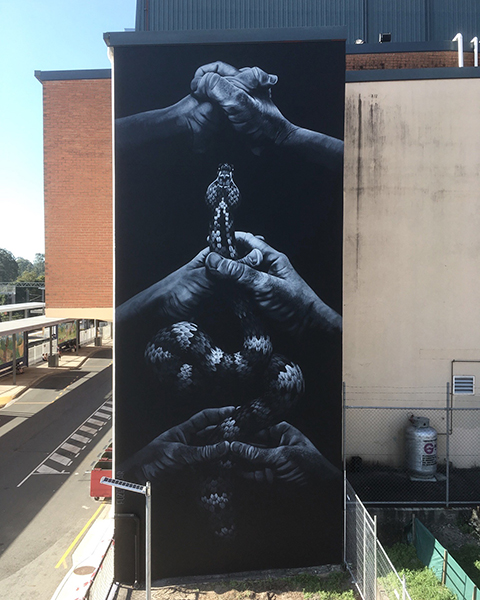 Restrictions by Fuzeilear | Location: Civic Way, Nambour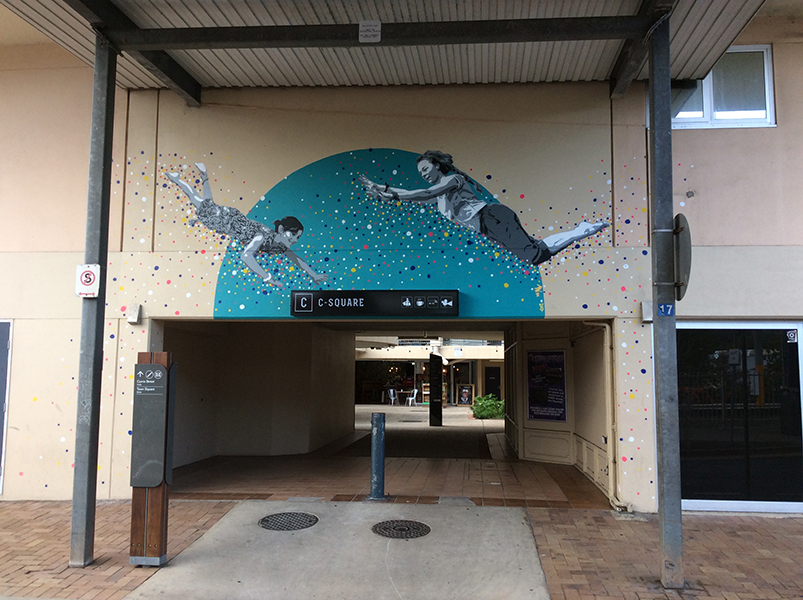 The Sky's the Limit by Mandy Schöne-Salter | Location: Civic Way, Nambour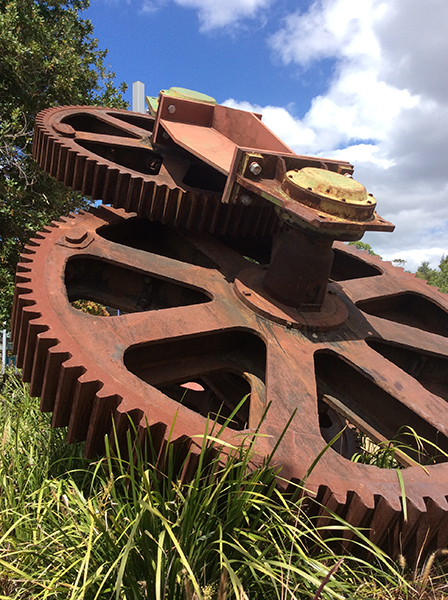 Top Gear Scrap by Michael Foley | Location: Cnr Matthew Street and Ann Street, Nambour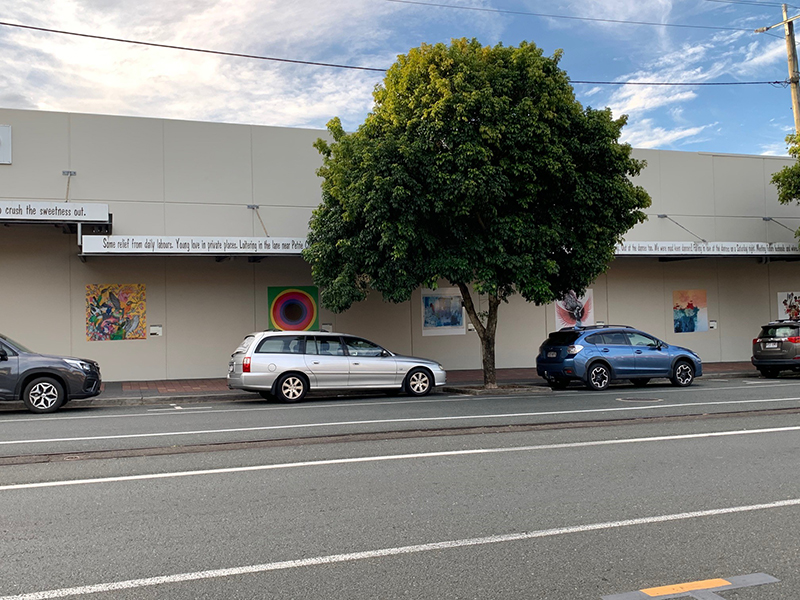 Howard Street Wall (a) 12 artists featured 2021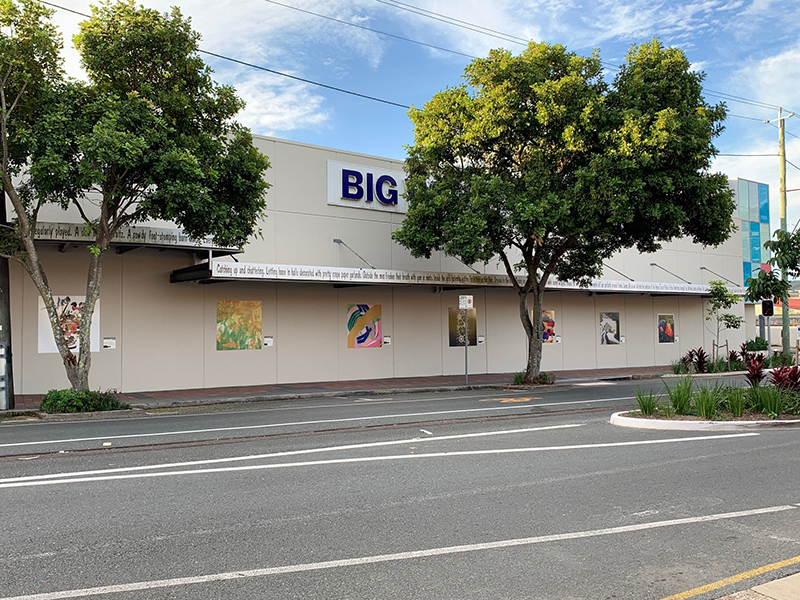 Howard Street Wall (b) 12 artists featured 2021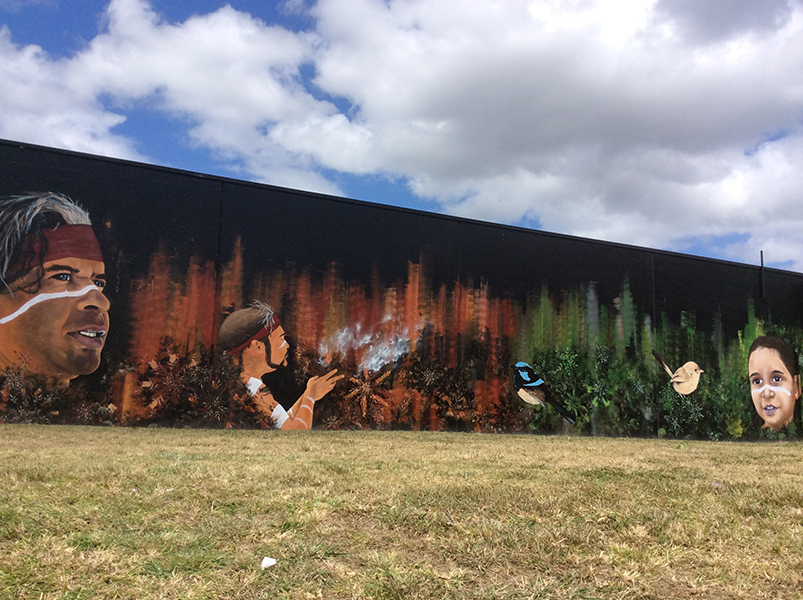 Nambour Pedestrian Link Mural by David Houghton & Adam Lewczuk | Location: 107 Howard St Pedestrian Link, Nambour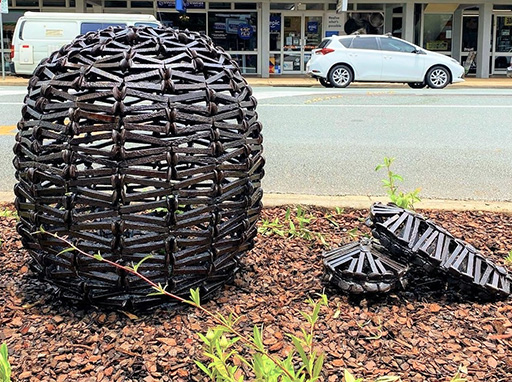 Bunya Nut by Fin Cossar and Miles Allen | Location: Cnr Queen & Howard St, Nambour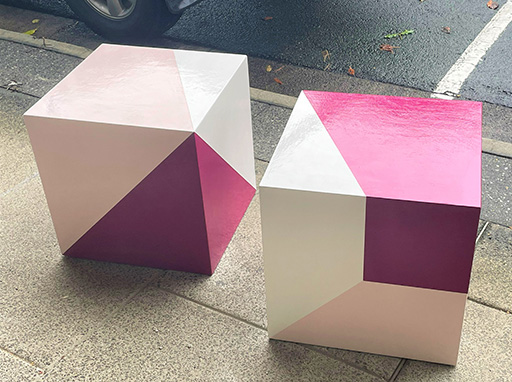 Field of Vision by Petalia Humphreys | Location: 59 Currie St, Nambour