Caloundra CBD Art Trail
Downtown Caloundra is emerging as an urban creative hub
There are many street art works and sculptures to see, all in comfortable walking distance. You can explore many works in a loop that is approximately 1.7 km.
Council recommends starting at the Caloundra Regional Gallery and wander up through Lamkin Lane. Take a stroll up to the top of Bulcock Street and if you're up for a slight detour, continue up to Dingle Ave along Moreton Pde to see a colourful and iconic work. You can then head back to the top of Bulcock Street and back down to Village Lane towards the Transit Centre. Head south along Williamson Lane and across Minchinton street and head south to the Esplanade.
Once you are done, grab a refreshing juice, smoothie or coffee in Bulcock Street or a wine on the waterfront along The Esplanade in one of Caloundra's premier cafes or restaurants.
Enjoy the trail and share your experience on social media with #scpublicart
Download the Caloundra Public Art Trail Brochure here or pop into the Caloundra Regional Gallery or Caloundra Library to pick up a printed Public Art Trail map.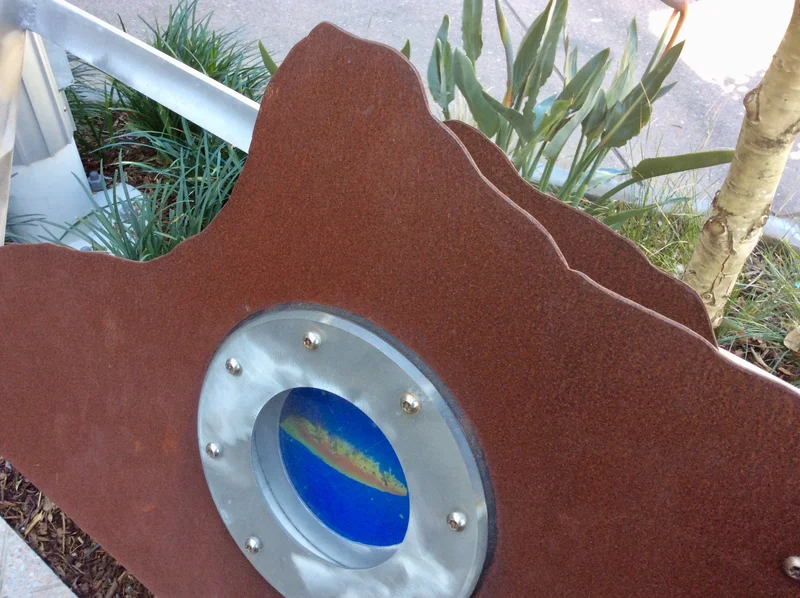 Ebbtide (A&B) (detail) by Paul Johnson | Location: Ped Crossing 50-51 Bulcock St, Caloundra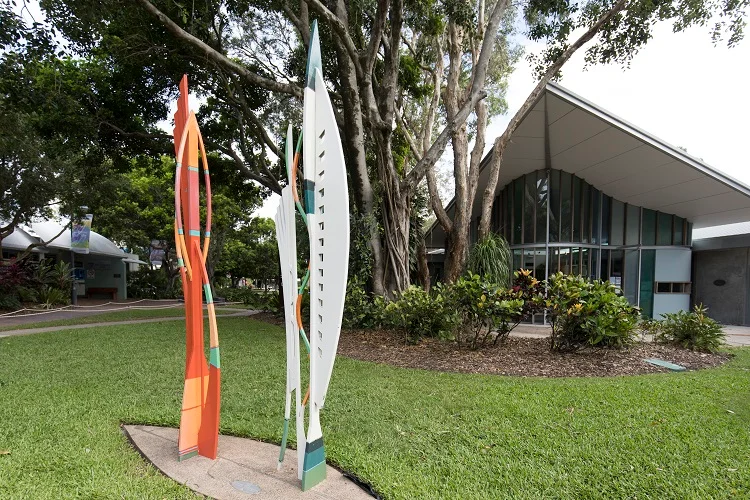 New Leaves by Roland Nancarrow | Location: Felicity Park, Omrah Ave, Caloundra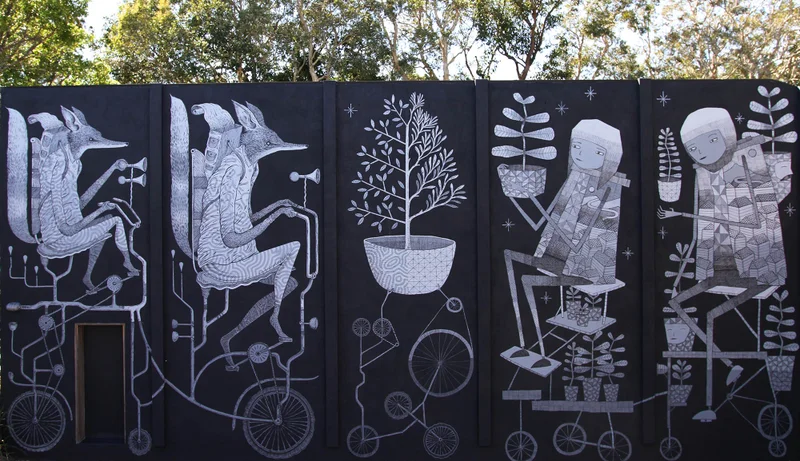 Impossible Machines Impossible Solutions by Kyle Hughes -Odgers and Andrew Frazer | Location: Caloundra Regional Gallery, Otranto St, Caloundra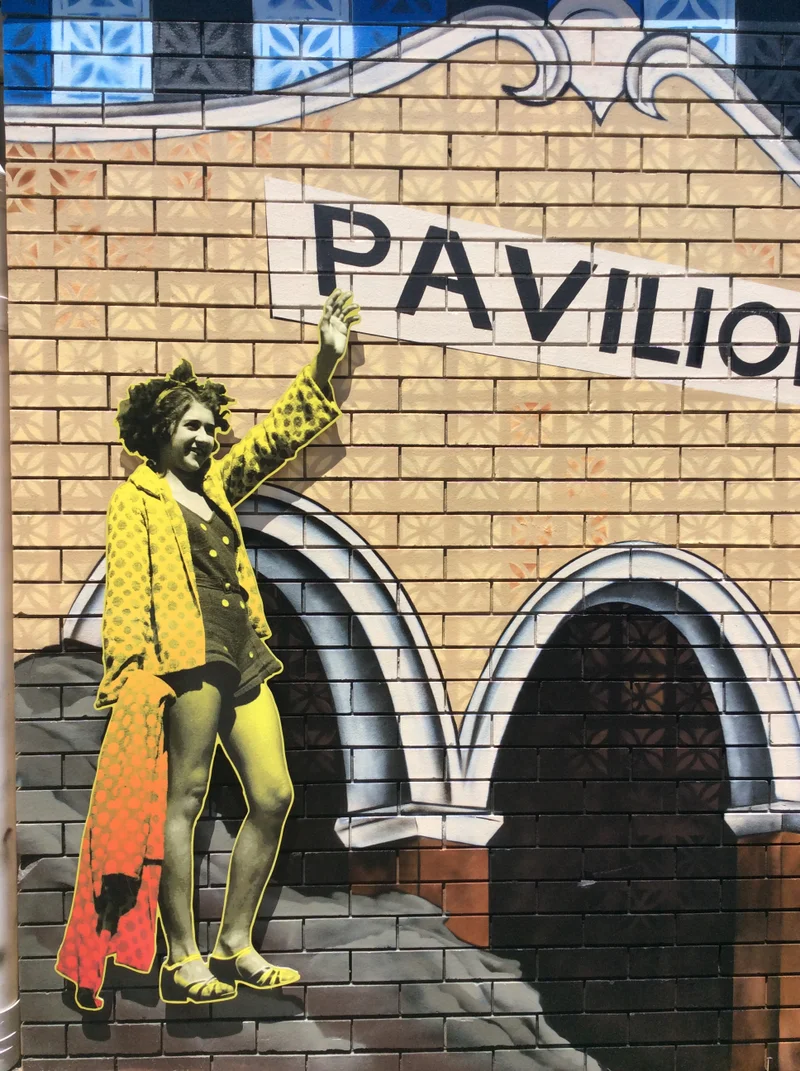 Pavilion – Drawn Together by Adam Lewczuk, David Houghton and Ryan Sullivan (detail)| Location: Lamkin Lane, Caloundra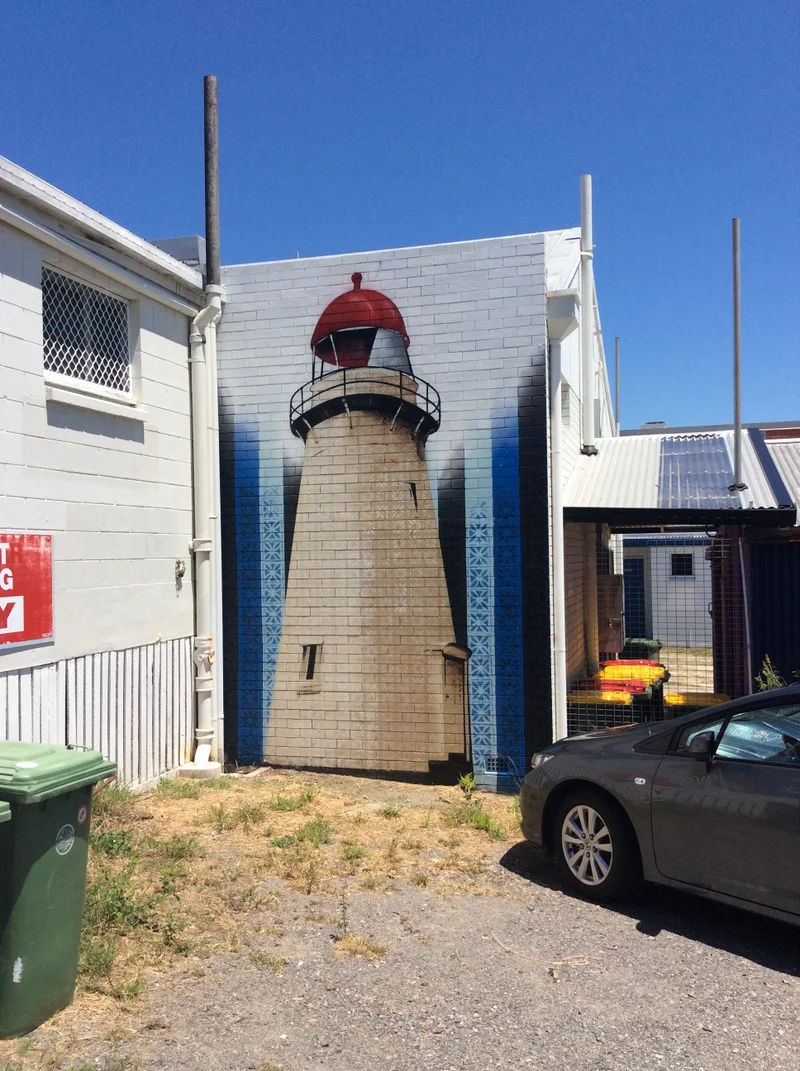 Lighthouse – Drawn Together by Adam Lewczuk, David Houghton and Ryan Sullivan | Location: Lamkin Lane, Caloundra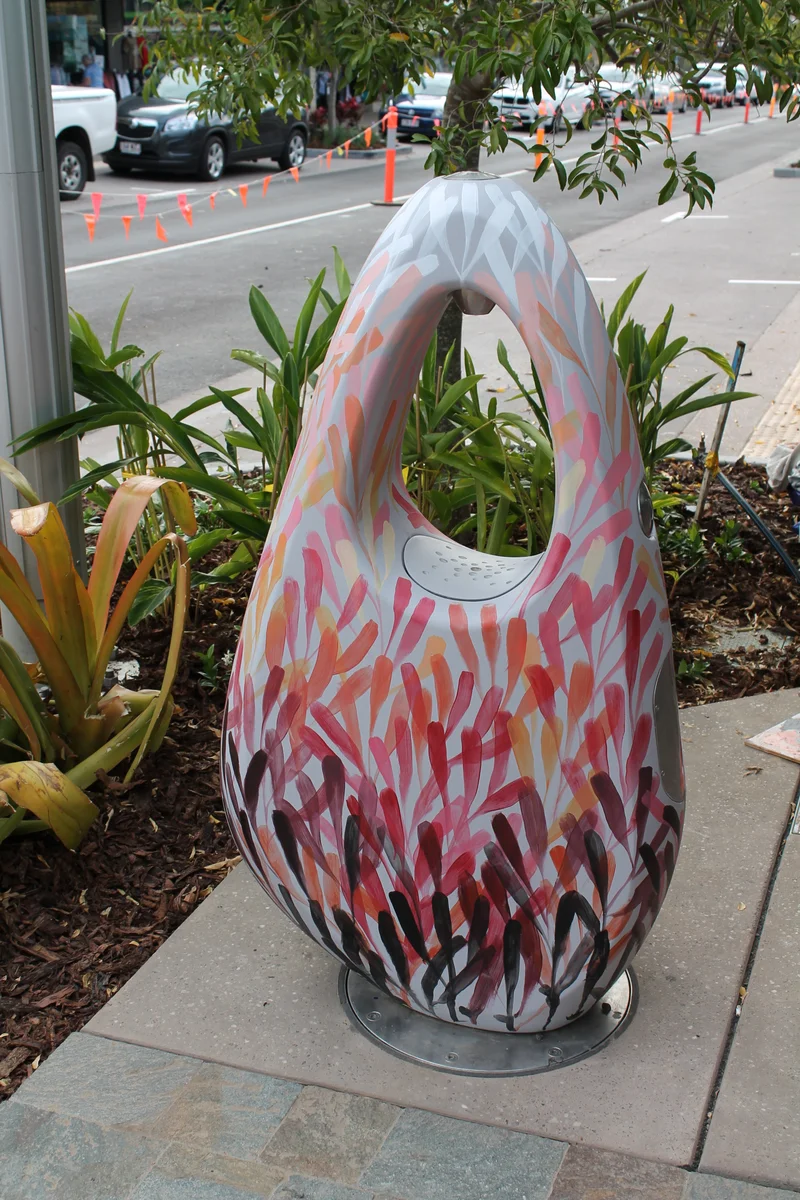 Coastal Banksia by Thom Stuart | Location: 29 Bulcock St, Caloundra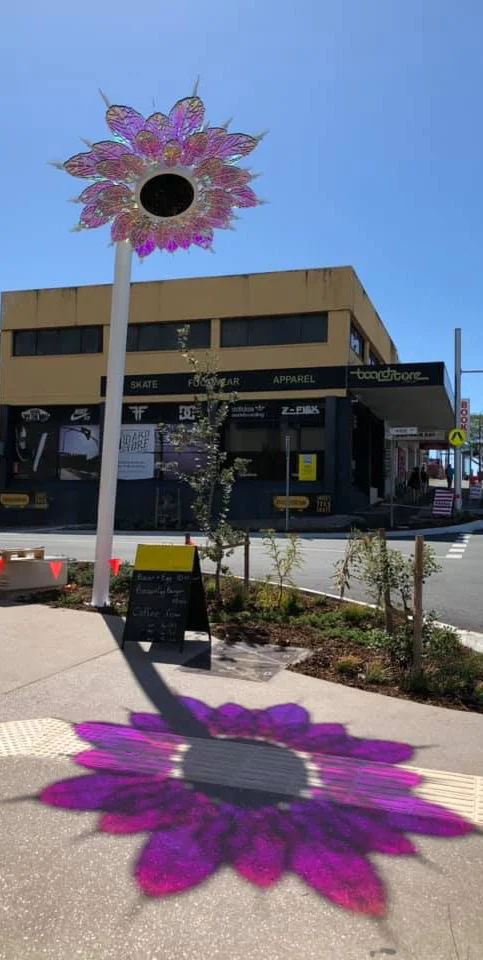 Four Impossible Things Before Breakfast (a) by Skunk Control| Location: Cnr Bulcock St and Knox Ave, Caloundra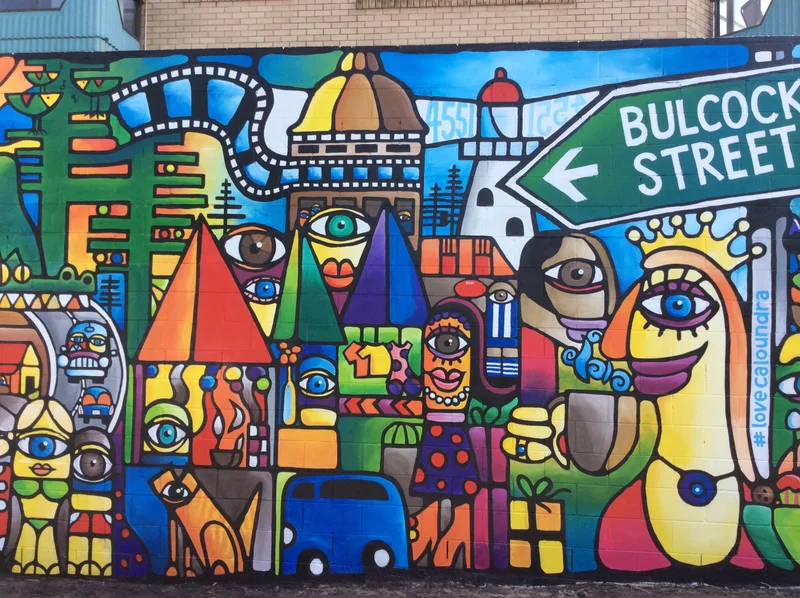 Dingle Wall by Stephen Bordonaro and Cassie Lee | Location: Cnr Dingle Ave and Moreton Pde, Caloundra
Looking Glass Fish in the Deep Hue Sea by George Rose and Sutu Eats Flies (detail)| Location: 16 Bulcock St, Caloundra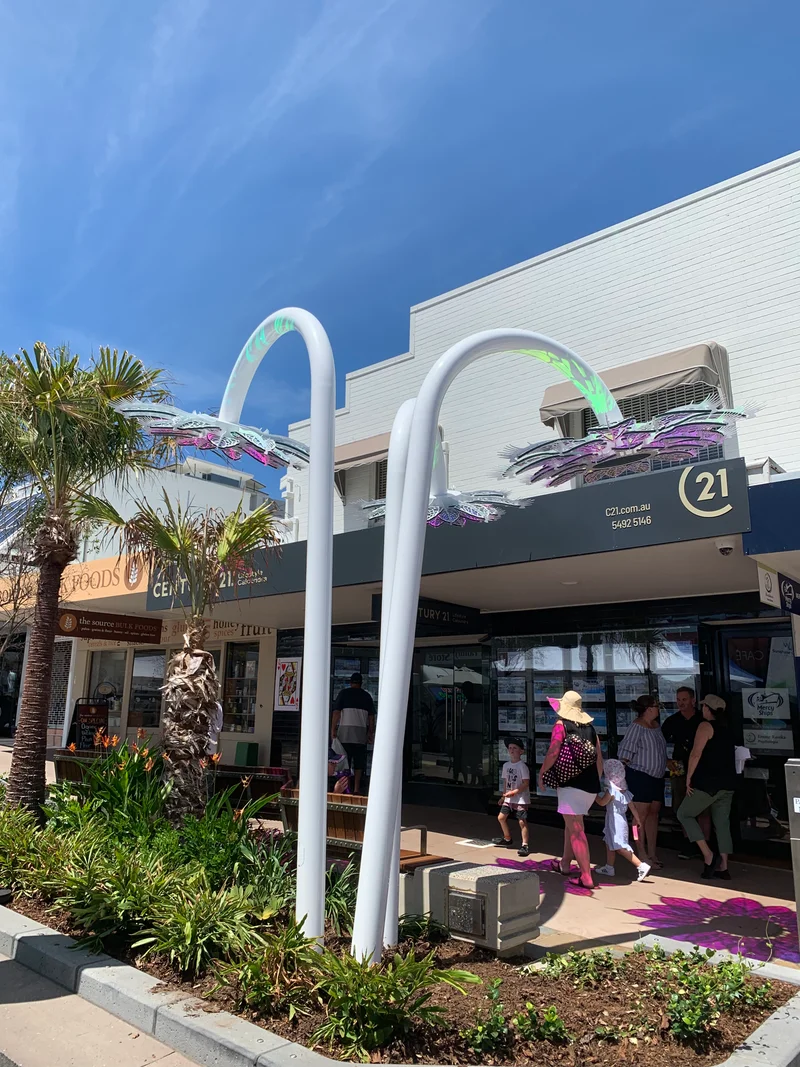 Four Impossible Things Before Breakfast (b) by Skunk Control | Location: Bulcock St, Caloundra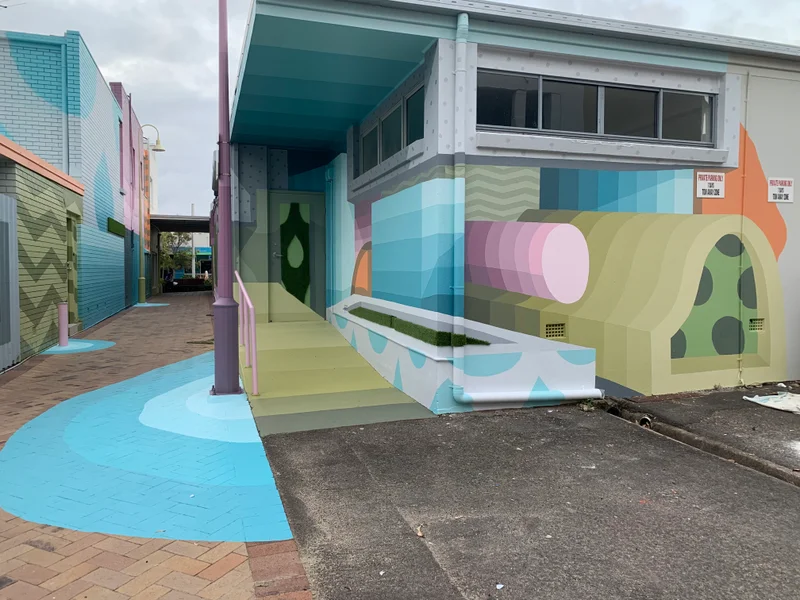 Euphotic Garden be Leans aka Sam Wilkinson | Location: Village Lane, Caloundra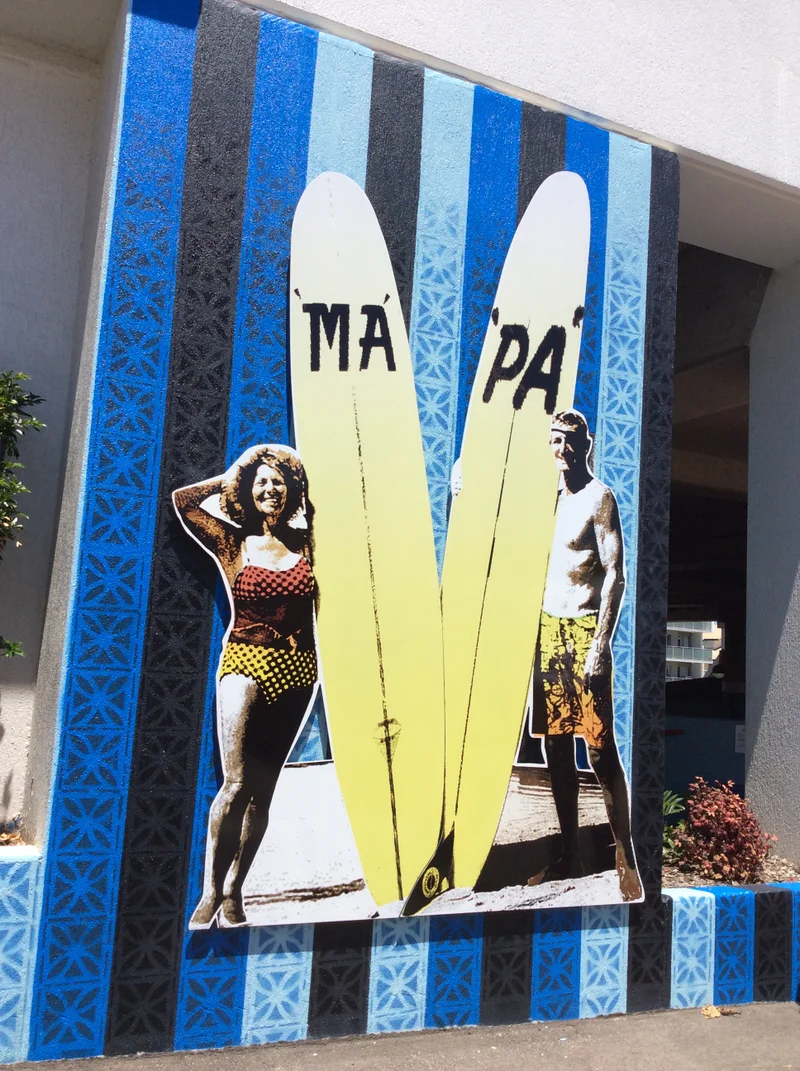 Ma & Pa – Drawn Together by Adam Lewczuk, David Houghton and Ryan Sullivan | Location: Williamson Lane, Caloundra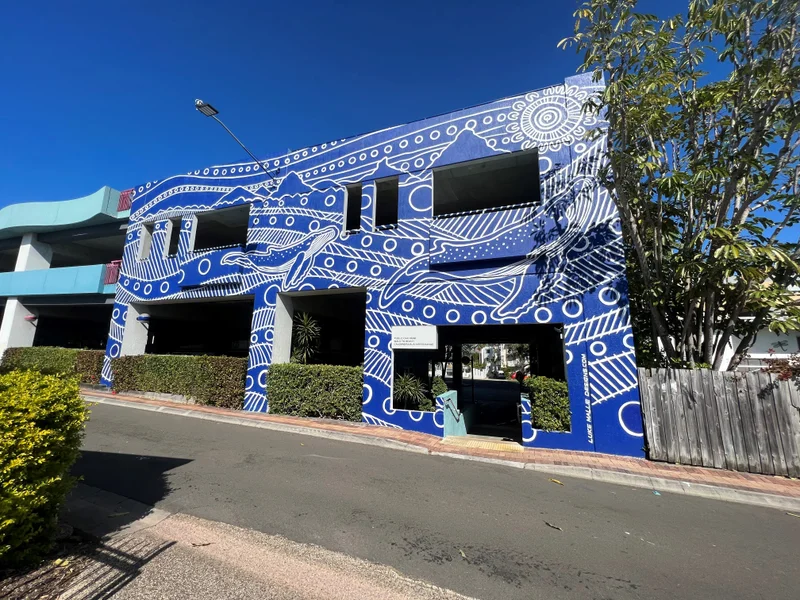 Yalingbila Dreaming by Luke Mallie | Location: Williamson Lane, Caloundra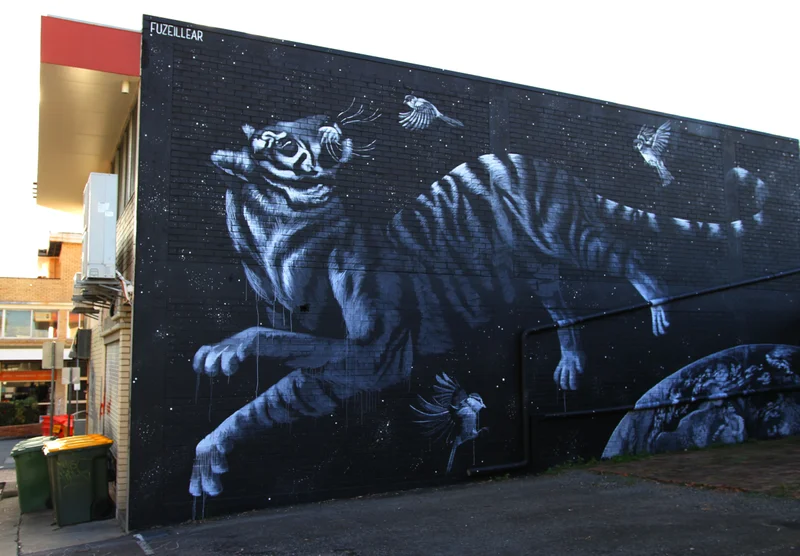 Hopeful IV by Fuzeilear | Location: Williamson Lane, Caloundra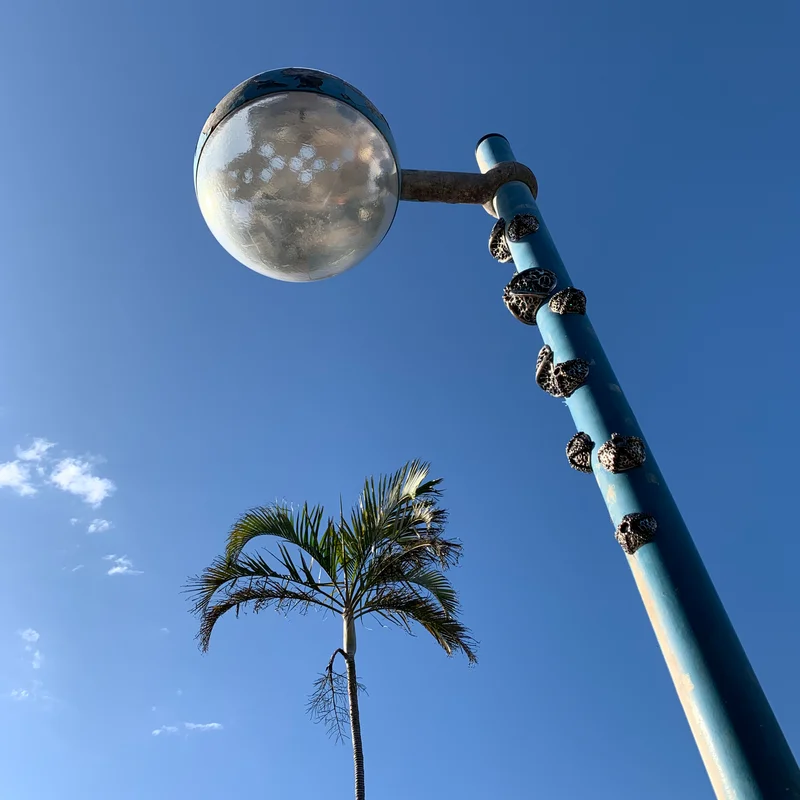 Emergence (multiple small-scale works) by Simone Eisler and Russell Anderson | Location: 28A-34 Minchinton St to Esplanade Bulcock Beach, Caloundra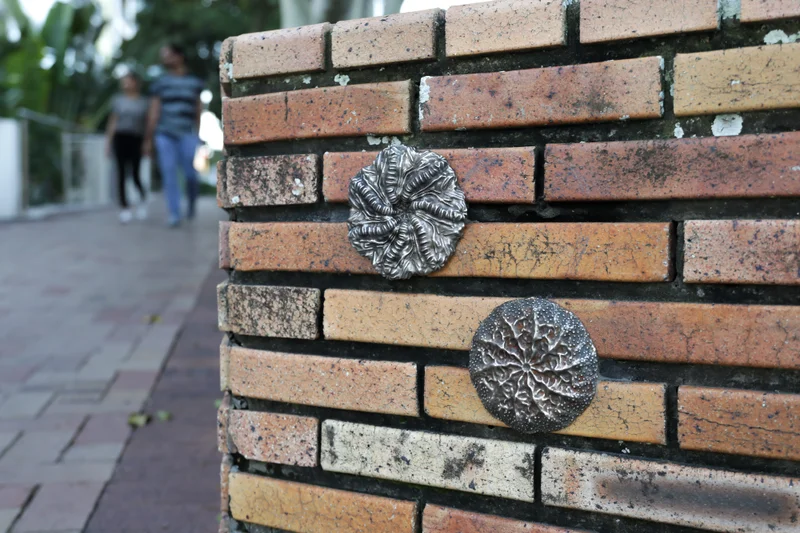 Emergence (multiple small-scale works) by Simone Eisler and Russell Anderson | Location: 28A-34 Minchinton St to Esplanade Bulcock Beach, Caloundra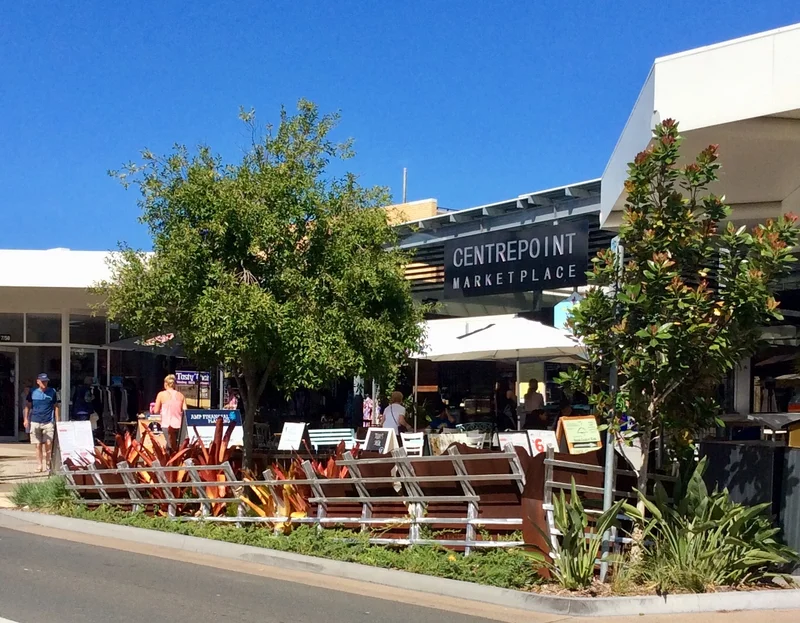 Ebbtide (A&B) by Paul Johnson | Location: Ped Crossing 50-51 Bulcock St, Caloundra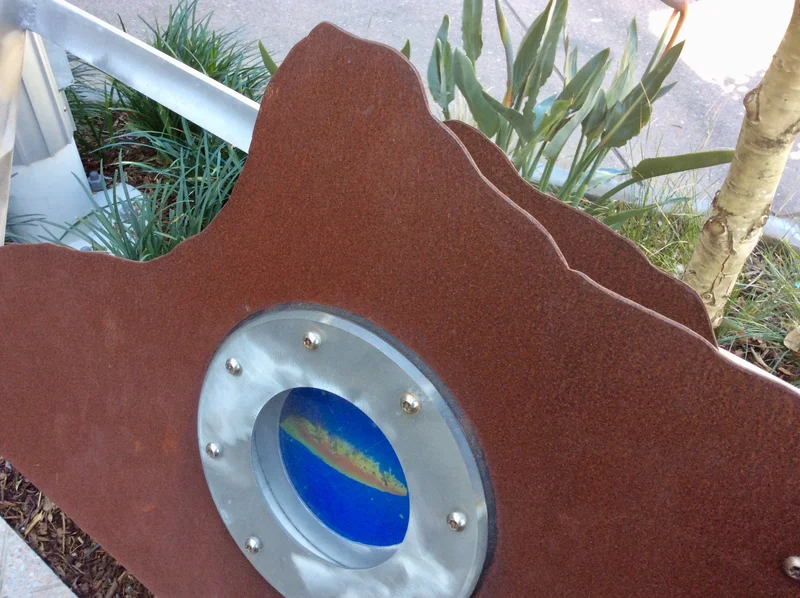 Ebbtide (A&B) (detail) by Paul Johnson | Location: Ped Crossing 50-51 Bulcock St, Caloundra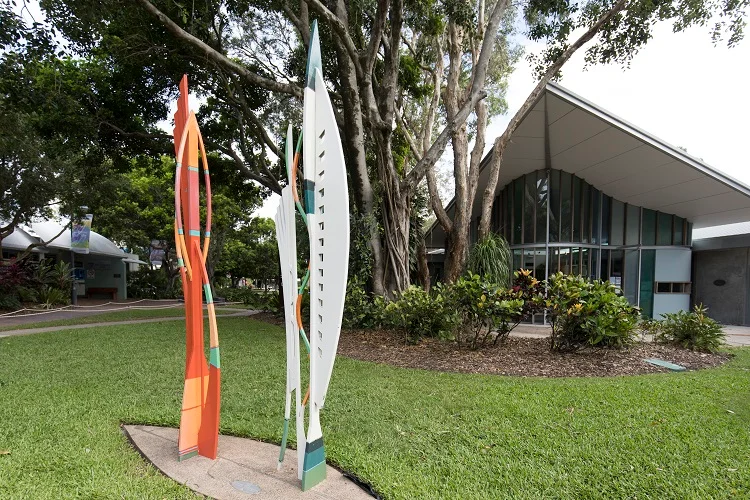 New Leaves by Roland Nancarrow | Location: Felicity Park, Omrah Ave, Caloundra