Denise Lamby: Inspire
Inspire artwork gives a voice to the items we discard 9 Aug to 17 Sep | Maroochydore Library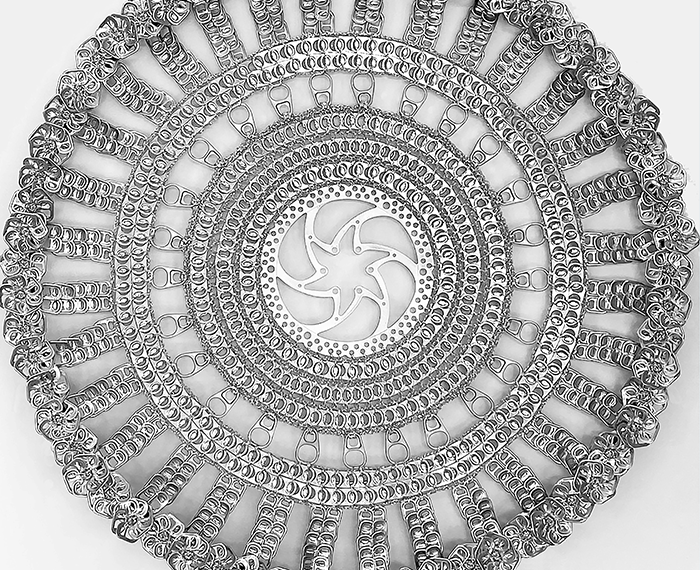 Denise Lamby | Fun in the sun | 2022 | post consumer waste | 63cm diameter | Courtesy of the artist
Caloundra Regional Gallery in collaboration with Sunshine Coast Libraries present the next exhibition for the Maroochydore Library Artspace.
Inspire by Denise Lamby Bci Art Studio.
The restrictions and ideas sparked by recycled materials drive my creative practice. My artwork gives a voice to the items we discard – 'I am valuable, you just have to look at me from a different perspective'.