Support the Art Collection
You can support the Art Collection through a bequest, a direct donation or a donation of artworks
The Collection's holding of contemporary Australian art has benefited significantly from the Caloundra Regional Gallery's annual acquisitive Sunshine Coast Art Prize.
The subsequent donations made by awarded artists from this prize, along with generous donations by exhibiting artists at the gallery, families of artists, collectors and individuals are gratefully acknowledged as important ways of growing the collection.
You can support the Art Collection through a bequest, a direct donation or a donation of artworks. Donations of works of art can be considered under the Australian Government's Cultural Gifts Program which offers tax incentives to encourage people to donate cultural items to public art galleries, museums, libraries and archives in Australia.
All offers of donated artworks will be assessed in accordance with the Sunshine Coast Council's Art and Heritage Collections Policy Guidelines.
For more information on how you can support the Art Collection, phone (07) 5420 8299 or email [email protected]
Featured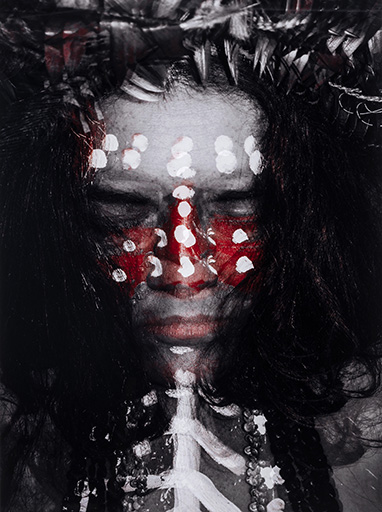 Bianca Beetson (Kabi Kabi/Waradjuri) | Warrior Woman – Bonyi (self-portrait with Bunya crown) | 2016 | digital photo, ed. 3/5 | 83 x 58cm | Gift of the artist, 2019.