Roman Longginou
From the Artist Talk online with Jordyn Burnett.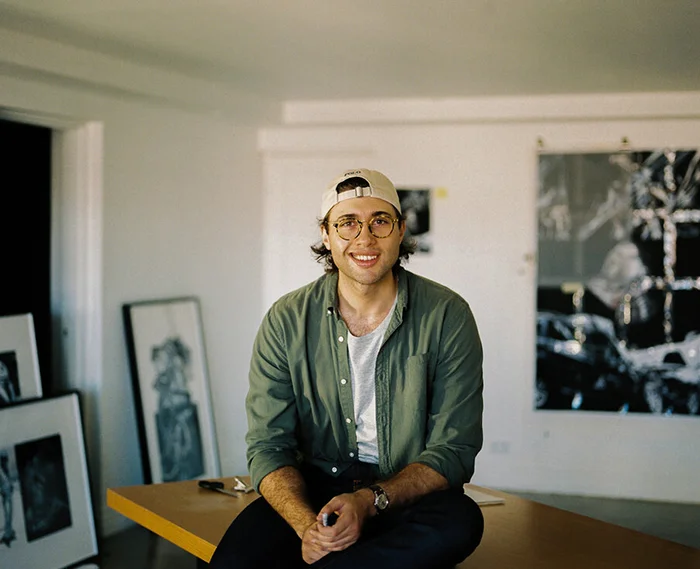 Roman Longginou| Image supplied courtesy of the artist
Roman Longginou is an Australian visual artist whose work investigates identity and its relationship with the "idealized" image. Working primarily with charcoal on paper, his grisaille-like approach to drawing brings together appropriated and original imagery. Longginou's works are riddled with symbols of idolatry, memento mori and the ephemeral, and develop tensions between objects of desire and their inevitable decay. Inspired by the idea that "seeing is an act of faith," Longginou's art explores how the images we behold inform the images we make of ourselves.
Join Roman and Gallery Director Jo Duke, for an in-depth online conversation where he will share insights into his drawing practice, methodology and the conceptual processes behind his work.
From the Artist Talk with Roman Longginou