Kayabuki Kobo | Johanna DeMaine and Tatsuya Tsutsui
Kayabuki Kobo is the creative brand of master artisans Johanna DeMaine and Tatsuya Tsutsui
Kayabuki Kobo is the creative brand of master artisans Johanna DeMaine and Tatsuya Tsutsui. The name translates as "thatched roof studio", inspired by their residence in Saga Prefecture, Japan.
Former Landsborough long-term resident and artist, Johanna DeMaine commenced potting in 1971. She has had over 40 solo exhibitions, participated in 200+ group exhibitions and won numerous awards. Her work is represented in the National Gallery of Australia as well in public art galleries, museums and government collections both nationally and internationally. She has exhibited extensively overseas and her work features in the collections of HRH Queen Elizabeth II of England, Crown Prince Frederik and Princess Mary of Denmark and the Governor General of Australia.
Since 2017 she has been in a partnership with Tatsuya Tsutsui, an award-winning, master porcelain artist from Arita, Japan. Together they have established a workshop in Morai, Kyushu, Japan and Meringandan West on the Darling Downs.
Operating as individual artists and collaborating on major works, they established their brand Kayabuki Kobo as a vehicle for their Japanese teaware made in Japan and Australia, as well as supporting their teaching in both countries.
| | |
| --- | --- |
| Location | Date and Time |
| Caloundra Regional Gallery | 13 May to 26 June 2022 |
Store available during open hours.
Images courtesy of the artist.
Featured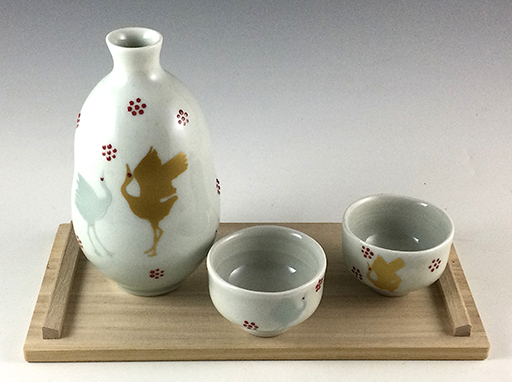 #28 Boxed sake set, Tsuru Collection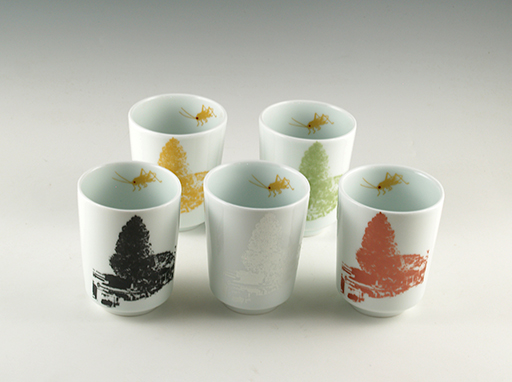 #29,30,31,32 - Yunomi, Nuinoike collection